Menu detail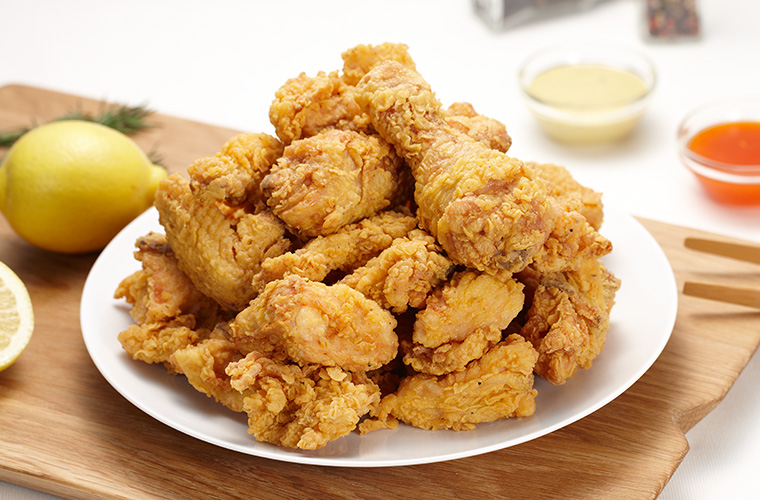 Fried Chicken
This chicken with a soft and delicate taste is everyone's favorite! People everywhere love Pelicana's Fried Chicken and Korean Seasoned Fried Chicken. Choose our Fried Chicken for any occasion!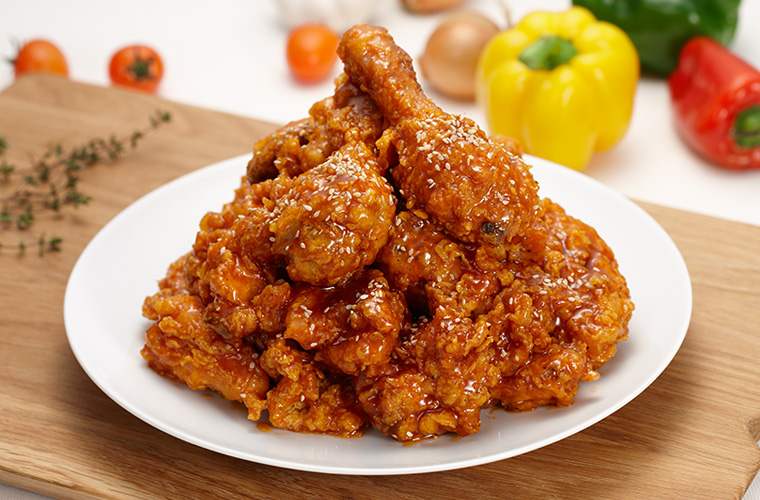 Seasoned Chicken
This chicken dish with sweet and spicy flavors are seasoned with more than twenty different spices! Check out Pelicana's 30-year recipe favored by everyone!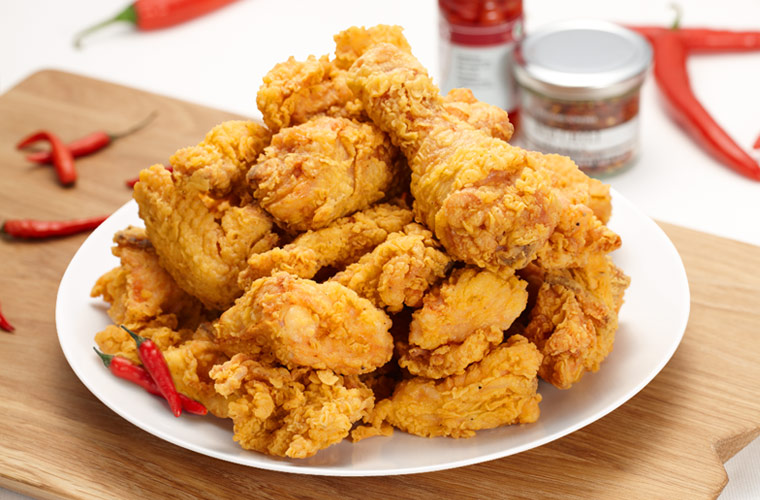 Spicy Fried
This chicken is fried after dredging the chicken in batter mixed with spicy red powder. This fried chicken coated with spicy coat is for those who enjoy spicy taste combined with savory chicken flavor.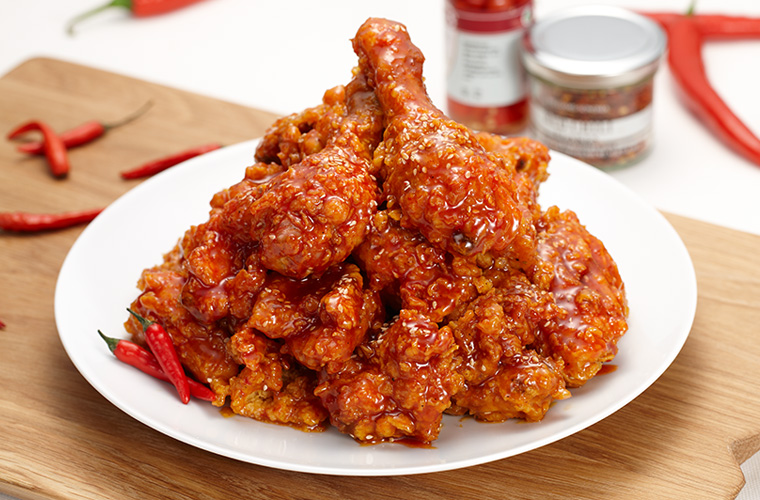 Fried Seasoned Chicken
This is an upgrade to Pelicana's 30-year old Korean Seasoned Fried Chicken! This chicken is drenched in a perfect sauce of spicy chili pepper, syrup, oligosaccharide, and oyster extract.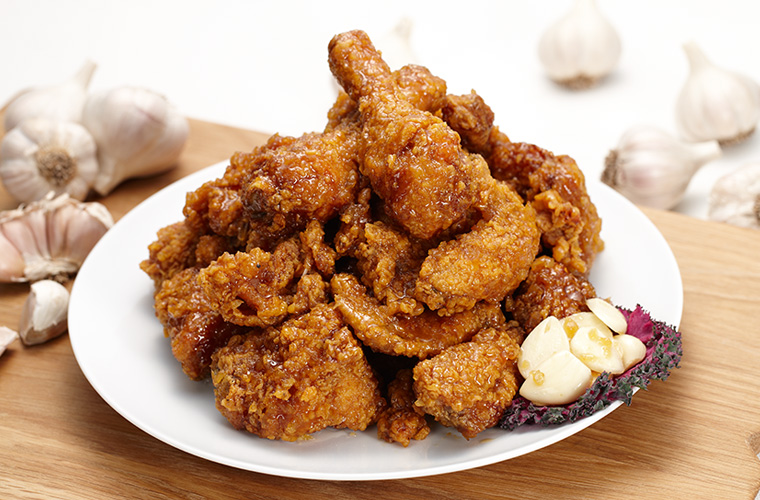 Garlic Chicken
Our crunchy and savory Fried Chicken is rolled in nutritious sauce made from Korean garlic! Garlic helps the blood flow and decreases blood cholesterol levels.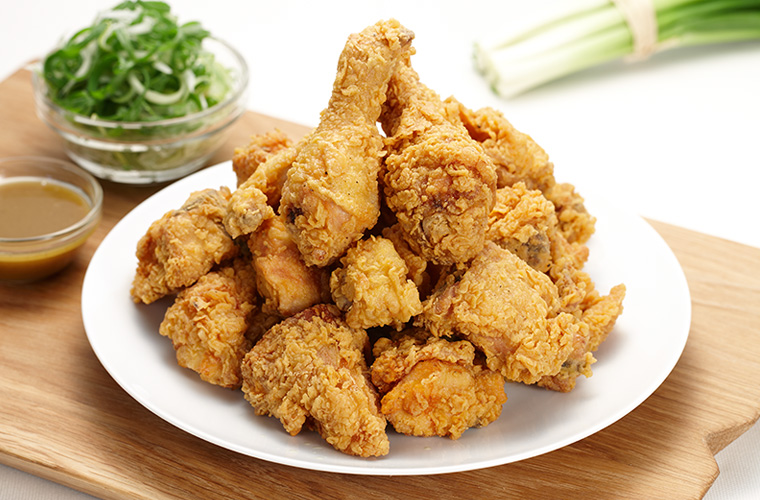 Fried Chicken and Green Onion
Perfectly fried chicken and julienned green onions soaked in sour and sweet mustard sauce are served together! Green onion is rich in vitamin, calcium, and iron, helping the stomach function while detoxing the body and preventing cold.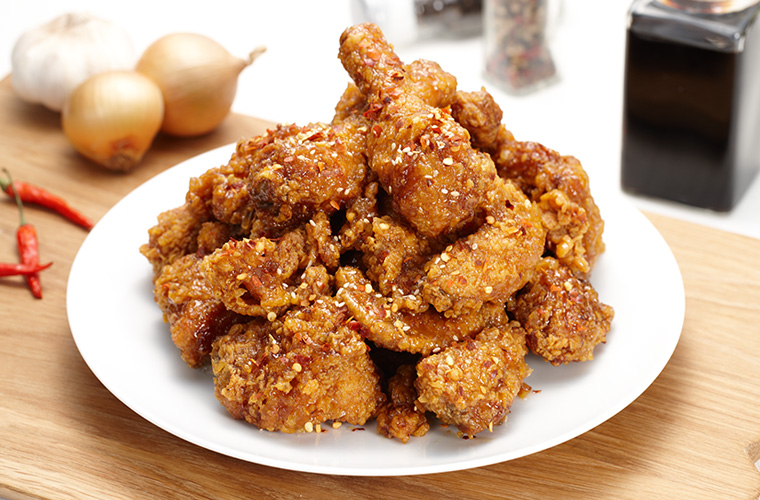 Soy Sauce Chicken
This is a fantastic combination of soy sauce and chicken! The soy sauce is flavored with oligosaccharides, plum, and oyster extract! It has a clean taste that you will never get tired of! We guarantee that our Soy Sauce Chicken is better than anyone else's.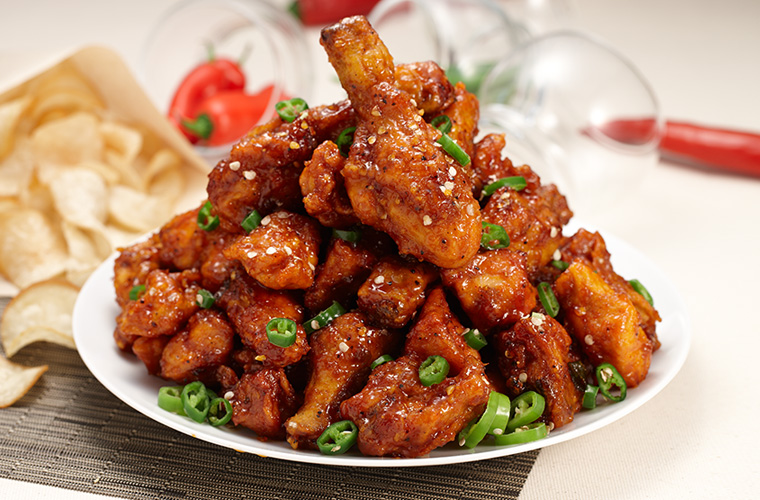 Hot Chili Chicken
Chicken is boiled down in spicy Cheonyang chili pepper and hot sauce, creating a unique taste that is also sweet and spicy! Cassava chips with a soft texture are included in the package to add a savory flavor to the spiciness of the chicken.
Close